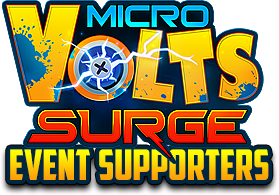 What do Event Supporters do?
Cooperating and coming up with future events, tournaments, etc.

Performing tests for upcoming events to check if there's any loopholes, errors, miscalculations, and more.

Helping Moderators set up matches for events and tournaments.

Event Supporters will also be able to:
Decide which Tournaments and Events should be hosted the next following week (the entire team has to come to a conclusion
Help decide which prizes should be arranged for future events by Moderators

Come up with unique ideas and share them with the team
Event Supporters/Ex-Event Supporters
Event Supporters:
BIG_SnIpEr
SnowFall
xxCliffordxx
Panucci
MrNaru
Ex-Event Supporters/Moderators:
[MOD]Pizza
[MOD]Chestnut
[MOD]Breakfast
Kukiru
CupCakeHoe
Xendox
MrVolker (formerly GoneInsane)
MrAntonie (formerly JustJoking)
Mika1996
KenZzy
Zunther
Kaopps
Goldenwolf
xTimorisu (formerly Aeleus)
AVER
Blue
Aki35
Stationary
Narcotic
TimeBlader
Mrdoudle
JustHott
PeachyBear
Icyuu
DashiiT
Skynt
Community content is available under
CC-BY-SA
unless otherwise noted.