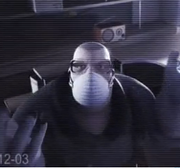 John (or The Collector/Awesome guy) is a non-playable character from MicroVolts.
Bio
John had a huge obsession with toys since he was a child. He bought toys from many toy stores and stored them into his toy collection.
One day, when he came to Christie's house, he asked her to borrow her toys.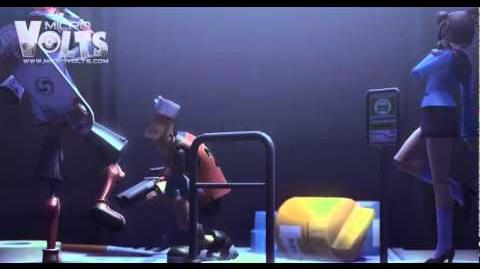 He went to work at a toy factory (PVC Factory) where he designed new copies of Christie's toys. They were proven popular.
One night, after he went out of his house (House Top), his toys awoke and began to battle each other to see who will stand out as the "MicroChampion". However, the battle resulted in a draw. John came inside and shockingly saw the majority of his famous toys demolished.
After the incident, he went to his boss, with Knox in John's hands, and told him about the house incident. The boss told him to not worry, making John groan in anger. He puts Knox on his stand between Naomi and C.H.I.P.. While listening to his radio, he heard some knocking in his room. He began to rush into the room, and inspected Knox, seeing him slowly dismembered, resulting in John scared. He questioned the video camera about Knox, until thunder struck outside.
Community content is available under
CC-BY-SA
unless otherwise noted.