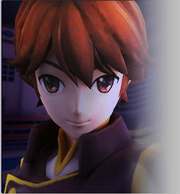 Kai is a playable character in MicroVolts Surge.
He has been referred to as various names ranging from Kai to Ares Hunter, and in the Japanese version of MicroVolts he is named Yamato.
Kai is the 5th playable character to enter MicroVolts Surge.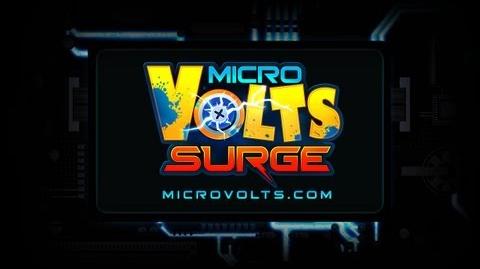 Bio
Kai was the last figure created for the MicroVolts toy line, being outsourced to a manufacturer in the Far East. After a long journey, he has finally been reunited with the other four prototypes. His tactical awareness and diplomatic skills give him a unique edge on the playground. 
Character
Kai used to be owned by a family. However, the family made a decision to give it to John ( Awesome guy ) for his toy collection, which Kai is now a part of.
Quotes
Radio Message 1 ( Button C )
Someone help me out of here?
Let's have a party.
Shake it babies.
Nice shot!
Back me up.
I'll back you up.
I'm on my way.
What the.
I need more ammo.
Radio Message 2 ( Button X )
Oh, I owe you.
Sorry bud.
I feel bad, oh.
Oh~ No away.
Great.
That's OK.
No enamel.
No shield.
Reloading!
Radio Message 3 ( Button Z )
Move, move, move it!
Hold your position.
Stick to left.
Stick to right.
Stick to 12.
Stick to my 6.
Get out of my way.
Done.
It's mine.
Taunt
Great, haha! (Melee)
Ohh yeah! (Rifle, shotgun, sniper, grenade)
C'mon, kiss it! Haha! (MG)
Give me a break, rawr. (Bazooka)
Misc
Ha-ha! Let's have a party! (Entered game)
Get out of my way! (Entered game)
Move, move, move it! (Entered game)
Yeah, awesome! (Captured battery)
Who shot my buddy? (Teammate killed)
Grenade! (Enemy grenade)
Sniper! Where did that shot come from? (Hit by sniper)
Ow yeah! Uh! (In Lobby)
Hey, what are you looking at me for? Huh! (In Lobby)
Hiya Hiya!! (In Lobby)
It's mine! (Getting Zombie weapons)
AAHHH! I'M ON FIRE, AAHHH!! (Burning)
I-I-I'm freezing! (Freezing)
Yeah! Come on! Hahaha! (MG-warm up)
Come on you cowards, show yourselves! ( Shooting enemy )
Ammo gone! ( No ammo )
Ohh! Did you see that! ( Enemy killed )
Trivia
Kai has most of Knox's lines as well as his taunts. It has been speculated that Kai is a clone of Knox. 
He was one of the most wanted characters in MicroVolts Surge.
He first made his appearance in the Japanese version of MicroVolts Surge.
Kai's current base protection is +1.0% in both, explosion and bullet armor.
Kai is the only character in the game to give extra shotgun damage. 
Community content is available under
CC-BY-SA
unless otherwise noted.